A man charged with Disorderly Intoxication showed up to his arraignment drunk and made a scene trying to get thru court house security.  The security refused to let him in, and told him to go home. He refused saying he had a court date, and he did not want to get a warrant for failing to appear.  So  he was arrested for another charge of Disorderly Intoxication, which he now has another court date for. Legally bald has learned that he will defend the second charge with the Necessity Defense, which is a defense that allows people to commit certain crimes if they have no choice, but to commit them. In this case to avoid committing the crime of Failing to appear the man who is always in a drunken state of mind had no choice but to commit the crime of Disorderly Intoxication.  And he will not doubt commit the crime again at his next court date if he is not incarcerated at that time.
Ryan Nunes Showed Up Drunk At Public Intoxication Hearing, Cops Say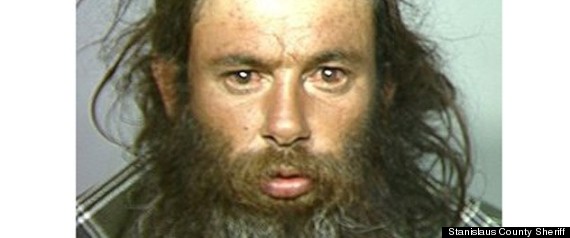 The Huffington Post   Andy Campbell   First Posted: 07/02/12 10:45 AM ET Updated: 07/03/12 10:52 AM ET
If justice is blind, it can still smell this guy's breath.
Modesto, Calif. police released a mugshot late last week of a man suspected of showing up drunk at his public intoxication hearing.
Ryan Michael Nunes, 36, couldn't even make it through security at the courthouse on Wednesday because he was loaded, cops told CBS 13.
"He wasn't able to walk and his speech was very slurred," Stanislaus County Sheriff's Deputy Raj Singh said. "He did make an effort to show up to the courthouse to attend his court hearing."
Indeed, Nunes didn't want a warrant out for his arrest, so he went to his hearing. It was one of at least a dozen public intoxication charges he's faced in the past, according to The Modesto Bee.
Nunes allegedly refused to leave when cops told him to sober up because he wanted to make his court date. So he was arrested — again — and accused of public intoxication. He's scheduled to be back in court in the coming weeks.